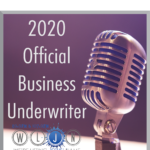 Good News Media Incorporated, WLJN 89.9/107.9 FM, and FUEL FM 95.9 are proud to partner with the the business' below who contribute financially to the mission and vision of Good News Media incorporated. We strongly encourage you to visit their individual website, and to utilize their services whenever possible.
Logo
Business
America's Carpet Barn
Providing a wide selection of name brand manufacturing for carpet, vinyl, tile, hardwood and laminate flooring. US 31 at Chum's Corner, next to Taco Bell. 943-7447
www.americascarpetbarn.com.
Bill Marsh Automotive
Featuring 4 wheel drive GMC Sierra pickups, fuel savings Terrains, family friendly Acadias and full size Yukons. Bill Marsh, south
Garfield in Traverse City. www.billmarsh.com
CC Jewlers
CC Jewelers thanks God for the many blessings He showers on their business everyday. CC Jewelers offers a large selection of bridal rings, anniversary gift ideas, sterling silver design jewelry and more. Celebrate Life's Special Moments. CC Jewelers, 1045 South Garfield Ave., Traverse City. www.ccjewelers.us  231-947-3940
Cooke Sheet Metal
Cooke Sheet Metal of Kalkaska
Coldwell Banker Schmidt
Providing complete real estate listings from any company and free market evaluations for your home. www.cbgreatlakes.com
C & M Insurance
A full service agency handling, commercial, auto and home and life insurance. Their mission is to provide innovative insurance solutions for the protection of their clients. Transfer your insurance policy to C&M Insurance and mention WLJN and we will give 20% to their ministry.
Culver Meadows Adult Foster Care

Located 5 miles from Munson Medical Center. Offering a continuum of care, including dementia care. "Your Home Away From Home".

633-5840 or www.culvermeadows.com

Culver Meadows Senior Living
Caring for Alzheimer's and Dementia residents. Four miles from Munson Medical Center, 1661 NW Silver Lake Rd.. "Your Home Away From Home".  231-633-5840 www.culvermeadows.com
Edward Jones / Greg Williams
Greg Williams, Financial Advisor with Edward Jones. Helping with investment planning needs for retirement, insurance banking services or education. Greg Williams and Edward Jones, making sense of investing at 231-933-0881.
Elmer's
Team Elmer's, from asphalt and excavating to concrete and cranes. From full service to do-it yourself projects and from the simple to the most complex. As a family, Team Elmer's has been proudly serving Northern Michigan for more than 55 years. Free estimates available.3600 Rennie School Rd. Traverse City, Mi. 49696     Phone: 231-943-3443
Esspresso Bay
Espresso Bay, daily moments of luxury, downtown Traverse City. And, a new location at the SW corner of S. Airport and Garfield, inside GTHOP.
Friske's Farm Market
Featuring the orchard's fresh seasonal fruits, handmade fruit products, a scratch bakery and the Orchard Cafe.US-31 South, Charlevoix
231-599-2604  www.friske.com
Global Remediation
Global Remediation Technologies, offering environmental services to private industry and local, state & federal units of government.
Grand Traverse Refrigeration
Providing sales and service for commercial refrigeration systems, ice machines, ventilation hoods and both commercial & residential heating and cooling.
www.grandtraverserefrigeration.com
231-943-4451
Kinney's Pioneer Service
Kinney's Complete Auto Repair, your one stop full service auto facility. Offering multiple tire brands, Kinney's Quick Lube, all brand auto repair and even quality four wheel drive sales. Located near Grawn, west of Menards on US 31 South.
Habitat for Humanity
K Serving the Grand Traverse, Leelanau and Kalkaska Counties.  Putting God's love in action by bringing people together to build sustainable homes, communities and hope.www.habitatgtr.org        phone:  231-941-4663
Knorr Marketing
Love Clean, LLC
Love Clean services include residential, commercial, vacation rentals, move out cleans and construction clean ups.  Serving Traverse City, Interlochen, Acme, suttons Bay, Williamsburg, Old mission Peninsula, Greilickville and Lake Leelanau.  Online at www.lovecleantc.org.  Phone:  231-944-8983
Mitchell Graphics
Mitchel Graphics/Progress Printers, a full service commercial printer, leaving you with a lasting impression.
Moderne Slate Roofing
Moderne Slate roofing of Alba manufactures a polymer composite shingle with a 50 year transferable warranty.  A 100% green product providing the look of slate it has a class 4 impact rating, is fire resistant and easy to install for do it yourselfers or contractors.
231-584-3499 or online at www.moderneslate.com.
Pluger Mechanical
Pluger Mechanical of McBain provides new install and service of heating, air conditioning, refrigeration and plumbing for both commercial and home application.  Serving Cadillac, McBain, Lake City, Tustin, Leroy, Falmouth and Manton.
231-282-3194 and on Facebook @ Pluger Mechanical.
Randy's Diner
Located at 1120 Carver, Traverse City, open Monday through Saturday, 6am-9pm.
Dean Baker from ReMax
Dean Baker of ReMax Bayshore Properties, providing a professional experience for clients to take a step in the right direction, while buying or sellin real estate. Dean Baker, a personal realtor with the experience you can trust. www.deanbaker.com 231-357-9831
Rico's Cafe
Locally owned and operated for 22 years, Rico's has their 15th annual Oktoberfest featuring German entree's along with their full menu and a 35 item soup and salad bar featuring two homemade soups.  Rico's Cafe, 5790 US 31, Grawn or online at www.ricos.us.
Samaritas
Samaritas is a faith based Senior Living Community offering independent and assisted lifestyle choices at 4354 Mt. Hope Rd., Williamsburg. On line at www.samaritas.org/Senior-Living or 231-938-4673.
Shetler Family Dairy
Shetler Family Dairy…fresh from Moo to you. Providing milk, yogurt, smoothies, ice cream and more. www.shetlermilk.com. 231-258-8216.
Shop N Save
"Caring & Courteous Service!"
Most Insurances Accepted
1747 Benzie Highway
Benzonia, MI
231-882-0254
Terry Porter
Health From the Inside Out
Thrivent Financial
Thrivent Financial, a financial services company with a passion to help Christiansc connect Faith and Finances for a kingdom purpose and reflect their personal values. For more information, contact Jeremy Jackson.  231-486-6021
Van Drie Home Furnishings
Van Drie home furnishings of Traverse City, Cadillac, Big Rapids and Houghton Lake
Wares Auto
Wares Auto Sales, specializing in pre owned Suburu, Toyota, Honda, Lexus and Volvo since 1937. Also, providing lifetime service after the purchase with a free loaner car while vehicle repairs are being done. Corner of 8th and Woodmere in Traverse City or www.wareaujto.com.